Return to work

---
WorkSafeNB's goal is to return you to your pre-accident job as quickly and safely as possible.

If your injury prevents you from returning to your pre-accident job, WorkSafeNB will work with your employer to find modified work options that will accommodate your work restriction.

If your injuries make it impossible to return to work with your pre-accident employer, WorkSafeNB will help you find a new job with a new employer.

The following WorkSafeNB resources may be made available to you as part of your return-to-work plan:

Case management
Case management is a way of co-ordinating everyone involved in the case – the worker, the employer, the health care providers. Case management is usually for long-term cases, those where the injured worker is off work for six weeks or more. Your case management team may include a case manager, an occupational therapist, a medical advisor and others.

The WorkSafeNB Rehabilitation Centre
As part of your recovery, you might be referred to WorkSafeNB's state-of-the art facility in Grand Bay-Westfield, N.B. The WorkSafeNB Rehabilitation Centre (WRC) provides specialized occupational rehabilitation services to New Brunswick's injured workers. More information is available in the WRC section of this website.
Disability management
WorkSafeNB's disability management program is designed to minimize the impact of a disability by involving employers in efforts to accommodate the needs of injured or ill workers.
Vocational services
WorkSafeNB's rehabilitation specialists will provide vocational services if you are unable to return to your pre-accident employment, due to work restrictions resulting from your work-related injury. They will be an important part of your case management team, and will provide you with information on retraining and re-employment options as well as vocational counselling.

Resource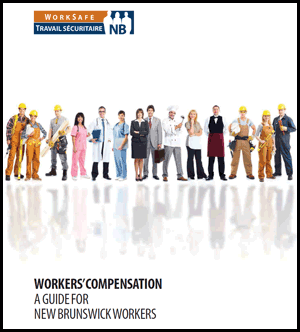 © 2018 WorkSafeNB